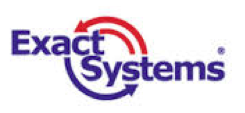 Case Study 5 – Exact Systems

Exact Systems is a main supplier of solutions in the area of selection, sorting and reworking of parts, components and final products for companies in the automotive industry in Poland and Eastern Europe.
When Exact Systems made the decision to enter the UK market they sought us out to provide a complete accounts department solution without the need to directly employ their own finance staff.
We have supported Exact Systems in registering a business in the UK, and helped them secure a UK bank account.
The key dedicated resource is Marta Brudnicka who with support from the rest of the team provides the following services to Exact Systems:
Raising purchase invoices
Raising sales invoices
Operate banking accounts
Credit control
Bookkeeping
VAT returns
Payroll
Statutory accounts
Corporation Tax
Reporting back to group headquarters in Poland every month as the group is listed on the Warsaw stock exchange. These reports include:

Monthly Management accounts using the group reporting package
Quarterly returns as required by the stock exchange using the group reporting package

Liaising in Polish with parent company and shareholders and in English with UK sales staff