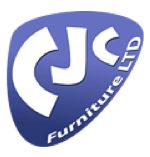 Case Study 6 – CJC Furniture

CJC Furniture is a growing independent furniture importer and reseller based in the West Midlands. Like many of our smaller clients CJC Furniture benefits from our specialised business support along with our standard accountancy services.
Since working with CJC Furniture we have been able to:
Resolve the many issues created by their last accountants
Helped setup a new company with the sole purpose of purchasing the business premises
Helped secure a bank loan for the purchase of the business premises
As part of our bespoke service offering to CJC Furniture we receive all invoices and documentation once a quarter and use these to prepare the Management accounts, VAT return and Statutory accounts. This differs from our larger clients who will provide us information daily or weekly.
The key dedicated resource is Marta Brudnicka who with support from the rest of the team provides the following services to CJC Furniture:
Management accounts
Statutory accounts
VAT return
Corporation tax
Payroll
Bookkeeping
Personal tax return for owner