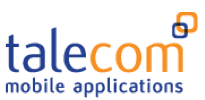 Case Study 2 – Talecom Ltd

Talecom Ltd is a Mobile Application Service Provider which targets businesses operating with a field based workforce. With a £1m turnover this provider of wireless IT solutions works with the NHS ambulance services and other key customers who require in-the-field data input solutions, through strategic partnerships with BT, Motorola and IBM.
We have worked with Talecom for over 3 years providing a bespoke financial outsourced solution. As a company on the cusp of major growth we support Talecom by providing a Financial Director as required to support the board on matters of financial and business planning.
The key dedicated resource is Brett Welch as a part time Financial Director who with the help of the off-site staff supports Talecom in the following ways:
Input as Financial Director in business decisions for example on all major contracts and talking as required to IBM, BT and others as company Financial Director
Board attendance, supporting the Managing Director as the board has a Venture Capitalist observer on it
Liaison with auditors (Audit required due to external shareholdings)
Control of cash flow
Managing the onsite accounts manager
Monthly management accounts
Cash and profitability business forecast model – updated monthly
Monthly payroll plus related tasks (Prepared offsite by our Daventry and Birmingham office based staff)